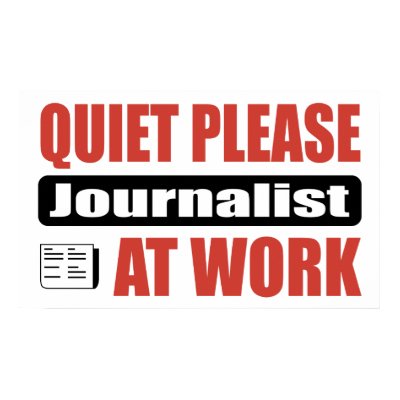 Deadlines, research, scripting, shooting, editing, interviews, voice over or VO, layout designing, publishing, distribution, collecting feedbacks, surveys… Once I'd a life of journalist, a student of mass communication. Daily, the sight
Calicut Press Club
makes me sigh and reminds me of my days as a media student and internee in media companies. Though, for commoners, journalists are a group of people who intrudes into others world and a community who always get beatings while reporting lathi charges. However, for individuals who know the real pulse of journalism, they wish not to move away from it. For those who have the passion for writing, craze for collecting news and expressing it to the world, journalism is an addiction. Anything under sun can be news.
They have their own fun, happiness and many times unrestricted entry anywhere with their media pass.
My love for journalism started when I was in plus two. Although I chose science as my specialization, I scored more marks in language. Later, apart from a graduation certificate in Functional English, teachers in my college encouraged my interest in journalism. A short film, a magazine article, a newsletter- all these heightened my confidence. Rupesh Sir's classes also inspired me to go ahead. Taking up the role as chief reporter in the media department of VIBGYOR Film Festival, an international film festival was my first experience as a media person. Covering important events, assigning work to others, coordinating our team, etc were my responsibilities. Again, Rupesh Sir helped me to manage my role well. Chetana Film Institute that conducted the festival was not a new place for us because the institute has helped us out to complete our short film BLACKBOARD.
Once I completed degree, I joined for MA Communication in a college in Coimbatore. We came out with campus journals and news bulletins. All the major events inside the campus were covered by us. This includes tech festivals, B-fests, swimming competitions, seminars, cultural events, sports and arts days, convocation and so on. Apart from that, we also went out to collect news from Palakkad and Coimbatore. Still I remember the ending of my PTCs (Piece to the Camera), "With cameraperson Meenakshi Nautiyal, this is Roopa reporting for Kovaipulse" (Kovaipulse was the name of our bulletin). Rakesh S Katarey, my favorite teacher there, is a man of immense caliber and dedication. Also Prajith Sir and Aparna, the then senior journalists of The Week, taught me the true essence of journalism.
In between this course, I did internship in Malayala Manorama and Amrita TV. Working in Manorama, the largest circulated language daily, was a wonderful experience. Professionalism in journalism is what I saw there. Then about Amrita, it gave me a group of good friends. I went to cover a few news stories from both these media houses. Press meets, interviews and local news coverage were done from there. Another important coverage I did was Mata Amritanandamayi's birthday program during my PG. Around 5 lakh people attended the program. I and my team members climbed up in the media stand with our cameras and could shoot the entire program along with the camera-persons of main stream channels. I still have that media pass with me.
Days have changed and now life is in a new phase. I chose this chapter myself. Today, I don't read newspapers or watch news bulletins daily. At present, I'm not thinking about a job in media. Yet, when I see a vehicle passing with the name board of any channel or a person holding a pd170 camera, I wish to go back to those days. To get myself delighted seeing the shots I'd taken, to proudly ask my friends to read my byline story in newspaper… Now, I live in a technical world. A life which is fed by computer… I love to do this work too. I've learned so many new things from my present role. Past is past and so I've to move on happily with what I've now. This is Roopz reporting for Voice of A Village Girl!