Another post without any point to discuss specifically… For past couple of weeks, I did not take a gap of more than one week to update my blog. This time I am posting after 10 days… There is no specific reason to do so! Yeah, one thing that made me to stop thinking of a new post is the overwhelming response for my last poem-
JOKER'S SMILE
. It was a poem I wrote from my heart and I never knew that many readers had the same experience. Well, this is not an article to promote my last post!
What all happened in last 10 days? I was just thinking… Hmm! The tremor of a political murder in Calicut/Kozhikode is still discussed by Keralites as well as media. A person named
TP Chandrasekharan
was brutally killed by a group of people. He was a politician who left CPI (M) along with a few others to form a new party. Revolutionary Marxist Party, the new party formed by him is popular in his area. Political parties blame each other for this cruel slaughter. Whatever it is, no one has the right to take away a person's life. Since the parties and media have made many guesses, I am not analyzing it much.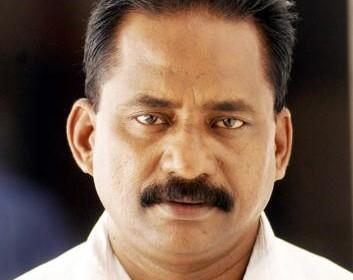 Next thing is
Satyameva Jayate
effect. I could see all the bloggers writing their point of view about the program hosted by Aamir Khan. Initially when I heard Aamir is anchoring a reality show my reaction was "Oh… You too"! As the reality programs have turned out to be mere show offs, I had stopped watching such puppet shows. I thought Aamir is also going to introduce yet another rubbish program. I did not even bother to check the details of the show.
Accidentally when I switched on the TV on last Sunday, I saw Aamir's face. Alas! I watched the whole program. Now I would advise you not to miss that program. Spend some time watching it rather than wasting your time with stupid gossips and soaps. The show is all about the social issues of India. Hats off to Aamir for doing such a fantastic presentation!
Thirdly, the first round of the IPL season 5 will be over within a few days. I support Delhi Daredevils and Pune Warriors India. There are rumors that Dada will not play the next matches and the owners of Pune have officially announced that he will be the mentor of the team from next season. Like the slogan of Ganguly supporters "Once a Gangulian, always a Gangulian", I am a fan of Dada always.
However, this time I felt it is time for him to quit. The power of his batting is slowly vanishing. But I must say he still remains as a true leader. We will miss the Lord of Offside from season 6 onwards. Coming to the game, competition is tough and it is hard to say which team is going to take the cup!
The word count says I have typed more than 500 words. According to my own style sheet, I have crossed the word limit. Too much to read! Hope I'd shorten my next post… My village is getting ready for a summer shower. Let me join that!
PS If you came here to read a Happy Mother's Day message, I am sorry!